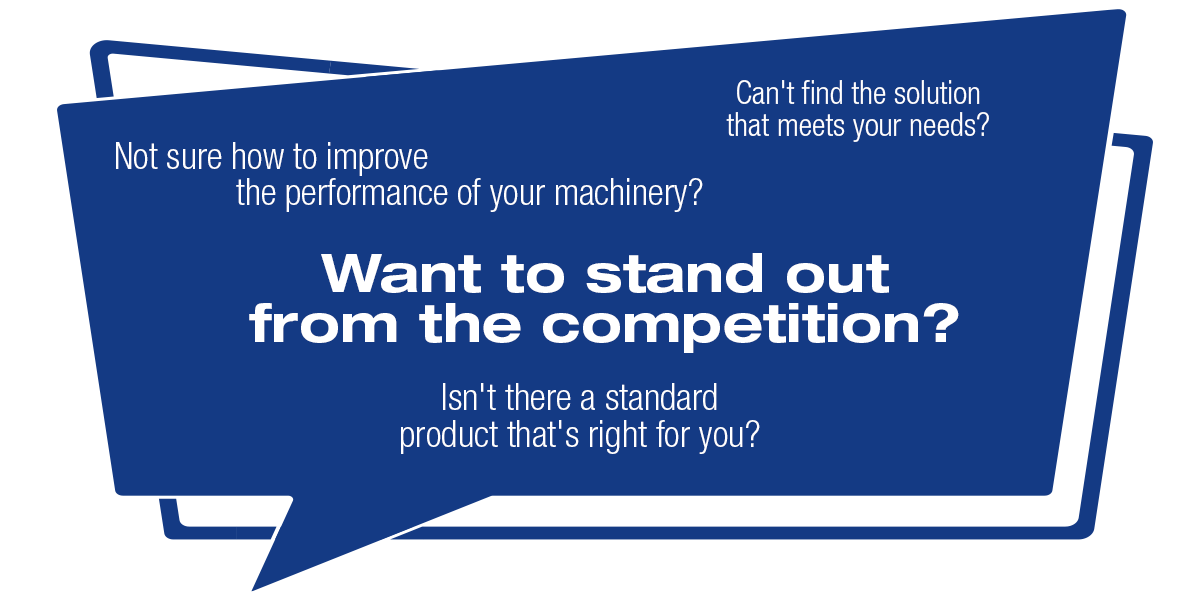 Trust us.
Get the most out of your business with products fully tailored to your needs and those of your equipment.
We will help you with every step of the process, from design to development, to obtain solutions customised for you.
 Get more than just standard for your business.
Choose customisation, choose solutions MADE FOR YOU.