PISTON ACCUMULATOR
A hydro-pneumatic piston accumulator is a device used specifically for storage of liquid under pressure. As liquids, for all practical purposes, are incompressible, this objective is achieved by utilizing the compressibility of gases. A floating piston is fitted into the accumulator tube.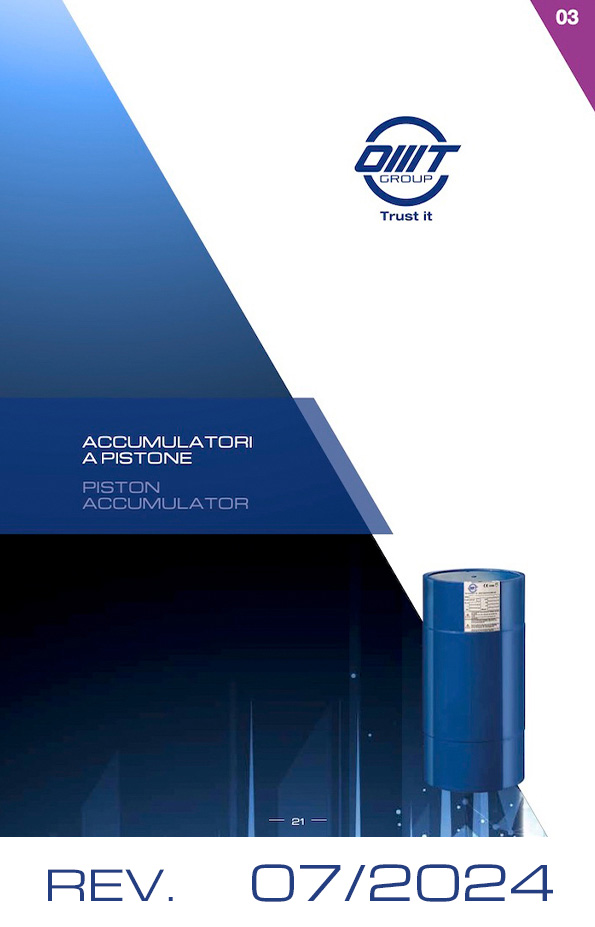 Click on the image to download the catalogue
Standard products
Federica Paciolla
2022-05-10T13:28:36+02:00
Available accessories and applications: bladder with special package, bracket, clamp for bladder accumulators, clamp for diaphragm accumulators
Special and customized products
Federica Paciolla
2022-01-21T08:43:07+01:00
Balluff: Magnetostrictive linear position sensors in profile housing
Federica Paciolla
2022-01-20T16:37:15+01:00
At the specific request of a customer, we have designed and manufactured a hydro pneumatic bladder accumulator for the storage of oil under pressure.