OMTI – FTT FILTERS
The OMTI series inline filters with screw-on cartridge are suitable for both suction and return application of hydraulic and lubrication systems.
They are available with connections from 3/4″ to 1.1/2″ GAS or on models type OMTI31 – OMTI36 with SAE ports.

FTT filters are only suitable for return lines.
SPIN-ON replace elements can be supplied either standard or with safety feature to stop oil spillage during element replacement.
The filter head on both the OMTI and FTT are suitable for either European standard or American standard cartridge elements.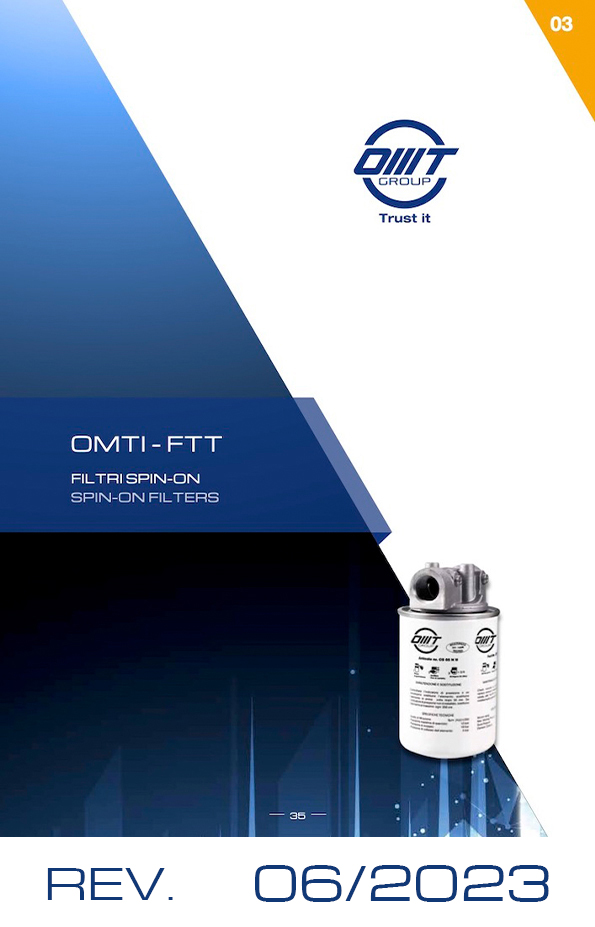 Click on the image to download the catalogue
Related Products
Federica Paciolla
2022-01-20T16:32:30+01:00
The AFI series is particulary suitable for industrial use, to be installed on return and suction lines. See the product sheet