COOLER BELLHOUSINGS
COOLER BELLHOUSINGS
The new cooler bellhousings – LR series allow to realize a pump/ motor connection together with the cooling system in only one piece. The bellhousing is able to considerably reduce the noise of the system thanks to an anti-vibration system and to produce the air necessary for the oil cooling through a fan fitted on the motor shaft.
The technology used in the design of LR allows an optimum thermal exchange and has considerably optimized the item layout. Motor Power from 2,2 to 4 kW.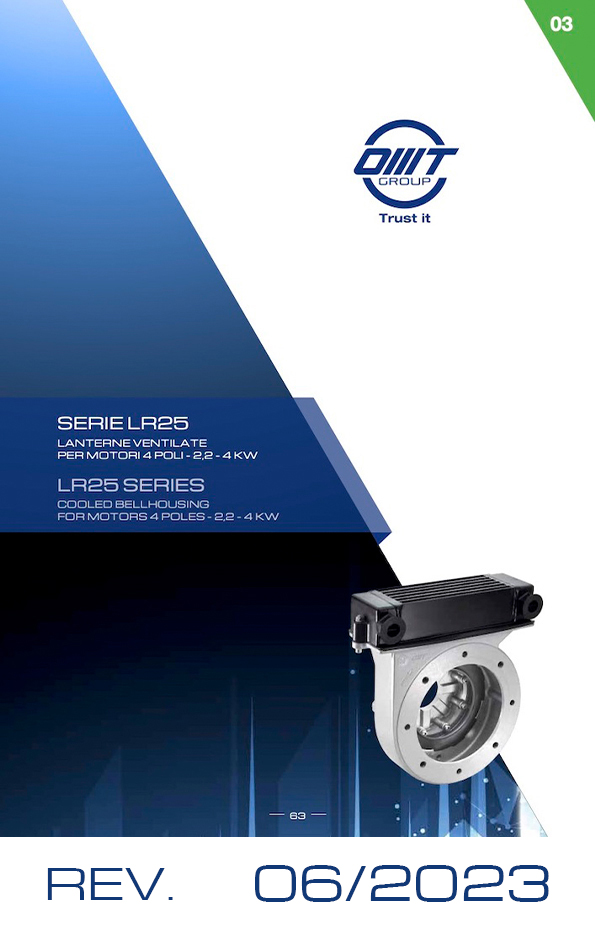 Click on the image to download the catalogue
  Related Products
Components
Federica Paciolla
2022-05-12T11:28:28+02:00
Bellhousings and elastic Couplings in aluminum alloy, monobloc and modular. Joints in aluminum, steel and cast iron.
Accessories
Federica Paciolla
2022-05-11T17:05:42+02:00
Pump supports in aluminum alloy (SP series), shaft in special steel; flanged on the pump (series 1-2-3-3,5), coupling through splined halfcouplings.
Federica Paciolla
2022-05-11T17:15:31+02:00
Plastic oil fillers breathers with nylon extractable basket; screw closing (TP series).
Federica Paciolla
2023-01-02T11:46:41+01:00
Visual level gauges (LT series), only one nylon piece, with or without nylon protection.
Federica Paciolla
2022-05-11T17:22:10+02:00
Gauge isolators are needed to prevent that damaging pressure peak could reach the gauge.
Federica Paciolla
2022-05-11T17:26:08+02:00
Oiltank fixing flanges for inlet or outlet tubes. View the data sheet and download the product catalog